Adoption Days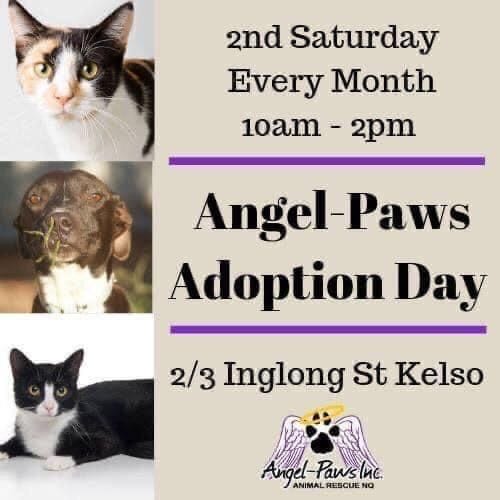 with Covid 19 Protocol
Dear Animal Lovers,
Thank you for popping in and checking out our adoption days. Due to new government regulations, Angel-Paws Inc. have changed the way we are running adoption days.
What does this mean for you? EXCLUSIVITY! PRIVACY! NO CROWDS!
We have implemented timeslots that need to be booked in advance along with limiting the number of representatives on hand for the day. We have two hand washing stations of which we will require visitors to use both before and after they enter the building. The timeslots will be in 15 minute intervals and a maximum of four (4) people per booking will be permitted. We will have two Angel-Paws Inc. representatives available to assist you.
To make a booking please click on the below images.
If there is a specific animal you are interested in please complete an inquiry form and we will arrange for a private meet and greet at the foster carers' home or a prearranged site.
Please keep safe and we thank you for your continued support.
---