Louise Holder
Hello everyone, my name is Louise. I began volunteering with Angel-Paws in 2014. Originally, I started out as the donation coordinator before moving onto senior cat coordinator. At the end of 2018 I took on the job of Operations Manager. Now I manage the operations of the vet clinic, animal welfare, foster carers, adoption days and fundraising. As you can imagine, I live and breathe Angel-Paws full-time.
Animals have always been a passion of mine. Even as a child growing up on a dairy farm in Mangatangi, New Zealand, I had a soft spot for the sick and orphaned animals. Now that my amazing children are all grown up, I have more free time on my hands to help those animals in need.
For me, knowing that the animals we help are going to be spoiled and loved forever is very satisfying. This couldn't be truer than in the case of Alaska, an amazing white Russian cat we rescued in 2018. She came to us with a litter of eight white kittens, the biggest litter we've had at Angel-Paws. We successfully rehomed her and all her kittens to their loving forever homes.
There was also Zeek, a little grey kitten who had cerebellar hypoplasia, which is a balance problem, who ended up being rehomed on a houseboat. Although I have had a lot to do with the cats at Angel-Paws, my favourite animal would have to be a zebra because it is a zealous, fast, lean machine much like myself!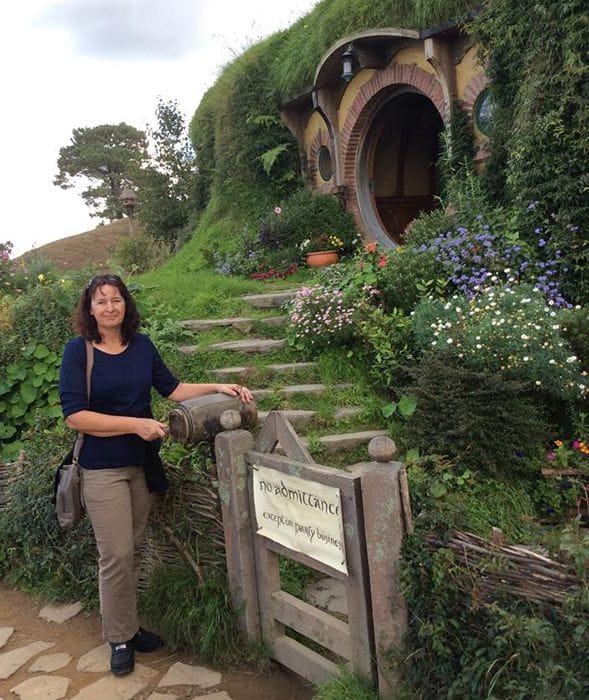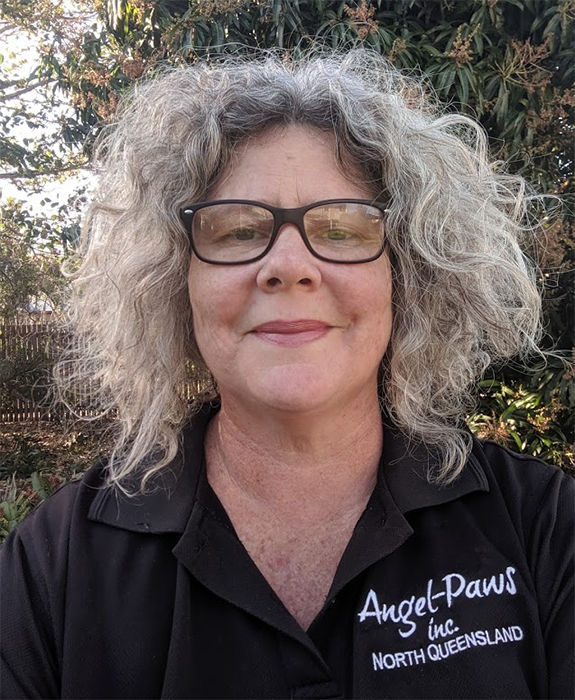 Larissa Huxley
Hi there, my name is Larissa. The story behind my inspiration to become a volunteer at Angel-Paws is both sad and wonderful. I found a dog (Bruiser) who had been shot in the head six times and survived. Thankfully Angel-Paws took him on when no one else would. Because of Bruiser I have now been with Angel-Paws since 2014. In March 2019 I left my long-term job to become the General Manager of Angel-Paws. My role oversees putting the committee's long term goals into action as well as creating the avenues that ensure Angel-Paws and its volunteers are the vehicle that drives the solutions for the animal overpopulation by promoting responsible pet ownership.
Although there are many rewarding aspects to my role, it is stories like Bruiser's where animals come in scared and scarred but change into loving confident pets who can be rehomed that I find most fulfilling. Working with the volunteers and being able to see them grow and develop skills as a result of their role within Angel-Paws is also something that I enjoy.
Born in Townsville, my love for animals stems back as far as I can remember. I was always the one in school that would try to save the hornet that the other kids were trying to kill. As a child, I was horse mad. However, I soon discovered that a dog could sleep next to you whereas a horse couldn't. Thus, these days, dogs are my favourite animals due to their loving, loyal, forgiving and protective nature. In my spare time (of which I don't have much), I like to play scrabble and get into my garden. I also try to spend as much time with my best friend as I can, enjoying food and wine and partaking in the occasional sing along.