Clayton Cook
Hey everyone, my name is Clayton. Growing up in Townsville, I had never heard of Angel-Paws. That was until we were at the South Townsville dog beach a few years ago with our rescue Staffy Jedda and ran into Lexi (a 3 year old Dane X Bull Arab), a foster animal with a brand new Angel-Paws carer. We ended up adopting her that weekend at the adoption day and I learnt all about Angel-Paws from the fantastic volunteers.
Having grown up with pets (including horses, and a flying fox), rescuing a Staffy a few years prior and starting up a successful RSPCA Christmas Foodbank Appeal, I was inspired to become a part of the organisation and I have now been with Angel-Paws since 2016. I am currently the President/Chairperson.
I love spending moments with volunteers who give up their own valuable time to help the animals of our region. The feeling of helping dogs and cats avoid euthanasia and find new caring forever homes is fantastic.
My wife and I experienced this personally with a Bull-Arab from Ayr that was due to be euthanized that same day. The Burdekin Pet Rescue Inc. coordinated with Angel-Paws and we emergency fostered him on the spot. He was adopted three days later by a caring couple with Bull-Arab experience. It was a wonderful outcome for the dog as he was so close to death and such a beautiful pet.
Unfortunately, there are so many pets that aren't rescued across the region, and are killed as a result. There are a lot of un-educated people who don't know how to train their pets, or simply don't bother. It's the same when it comes to de-sexing their animals, which of course is a massive problem.
Aside from my work with Angel-Paws, I own my own recruitment, training and human resources business. I also have a young baby and have a bit to do with other boards including the Townsville Triathlon Festival, Sunrise Rotary, and the Townsville Fire Selection Committee. So, in the little spare time I do get, I enjoy 4WDing, boating, motorbikes and walking the dogs. I also enjoy a beer, some chips and a night on the couch with a book or movie.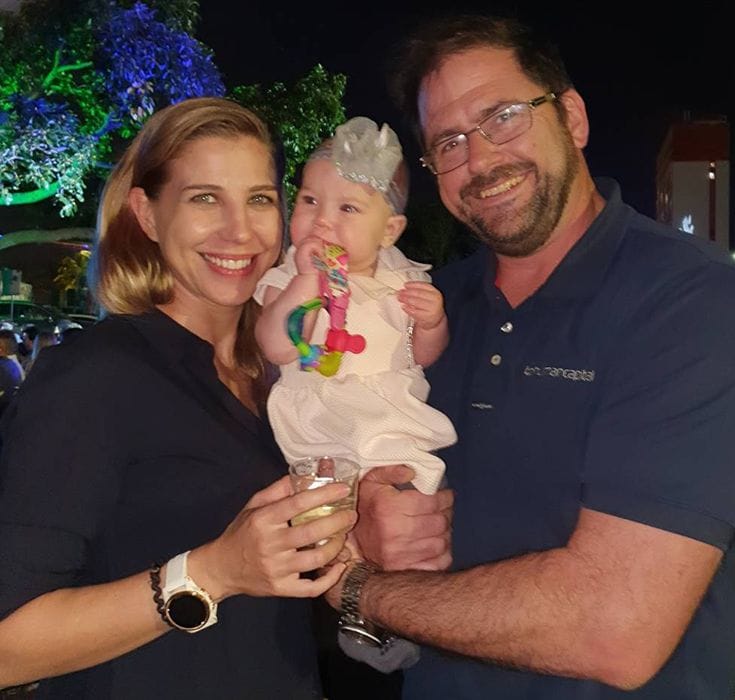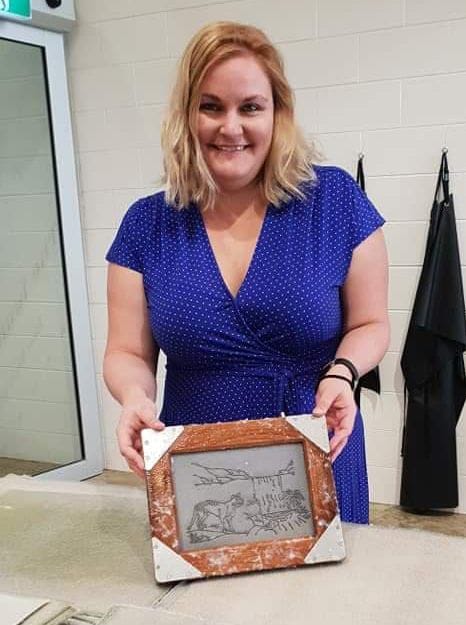 Jen Grant
Hi, my name is Jen, and I'm the Secretary of Angel-Paws. I have been volunteering with Angel-Paws since 2015.
I was inspired to become a volunteer when I lived in Mackay and volunteered with the Mackay Animal Rescue Society. When I moved to Townsville, I was keen to continue helping animals that needed a second chance, so when I saw a post on the Angel-Paws Facebook page asking for donations for a bake sale, I put my baking skills to work and have been involved with the organisation ever since.
My personal Angel-Paws success story resulted in foster fails! I have fostered several cats over the years, but the last two have become foster fails. Skittles (now called Polly) lived with me for over a year when I realised she had grown on me too much to give her up, so I adopted her. Then, my housemate fell in love with foster Sai, so she adopted him. Polly and Sai play together and generally cause havoc every day, but they make the house feel like a home.
When I'm not helping with Angel-Paws, I like going to the movies, and I'm trying to teach myself to become a runner, so I've started running along the Strand and doing Park-Run on Saturdays. I am also a member of the Townsville Brass Band, so I also spend my time at rehearsals and concerts.
Wendy Hussey
Hello fellow animal lovers, my name is Wendy. I am Angel-Paws' accounts payable and receivables. Meaning I coordinate all the bills that need to be paid and invoices to be sent out. I'm sure you are all aware that there are a lot of bills and financial costs involved in running this great organisation. I am also a foster carer. I have been doing both since 2014.
I was inspired to become a volunteer when I decided to foster for Angel-Paws after I'd lost my beautiful boy Rocco (dog).
Being involved with Angel-Paws is so rewarding. I support Angel-Paws' cause and I especially love helping to find homes for the poor unwanted animals of our city and surrounding communities.
My personal favourite Angel-Paws' success story is Zac, one of many dogs rescued from a hoarder situation. He now knows love and lives in comfort. This foster fail pooch enjoyed his final years living in a loving home and learning what a joy to be loved is like. He will always have a special place in my heart.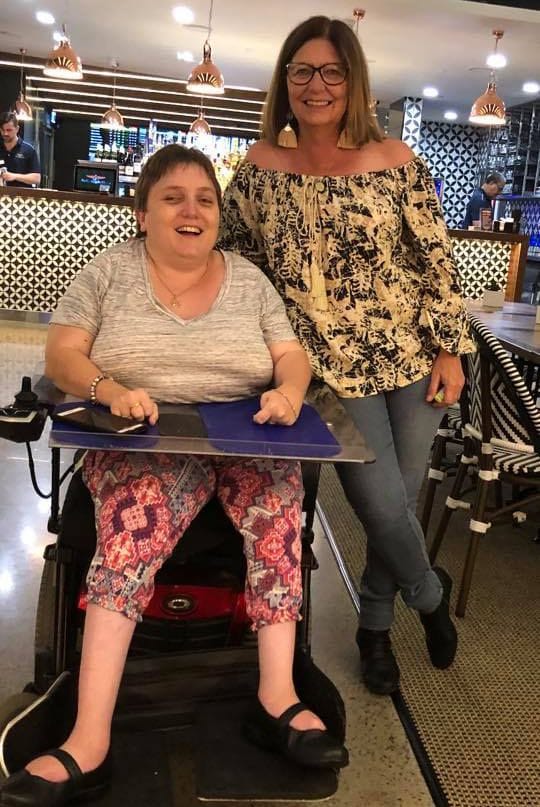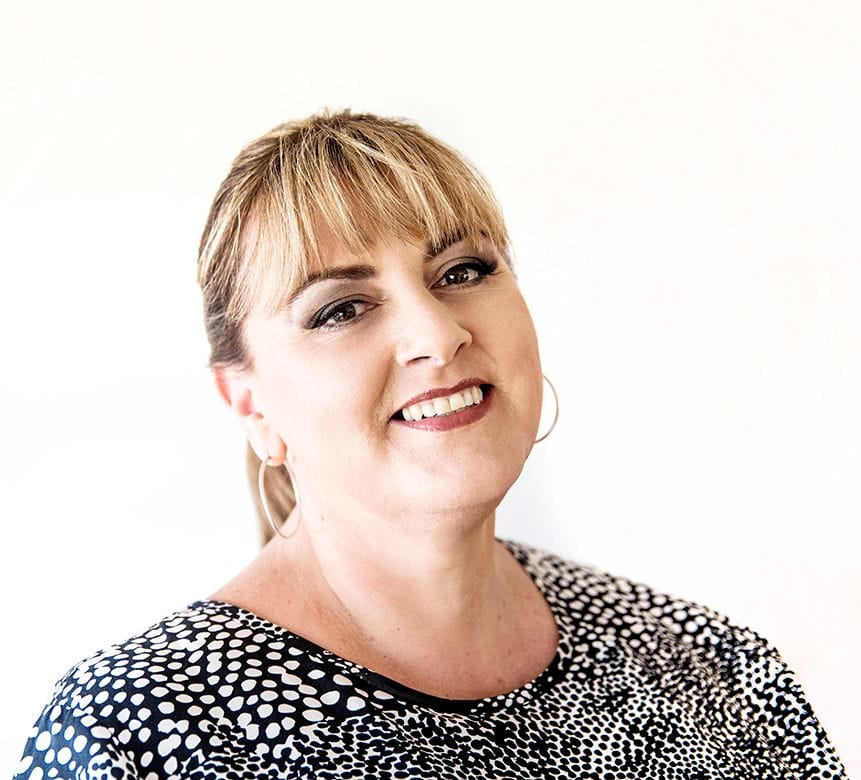 Sam Cohen
Hi everyone, my name is Sam. I am a lawyer by day and Angel-Paws' Treasurer at night.
I became part of the team in December 2020 and I love working amongst other like-minded and enthusiastic volunteers to ensure better animal welfare in Townsville and the surrounding areas.
I adore cats, I grew up around them and I believe it to be very special if an animal as independent as a cat decides to love you.
My favourite rescue story is the one of my American Bull Dog "Hank the Tank". He was in foster care, got adopted but then dumped at a local vet by people claiming not to own him. He has serious joint issues and was treated poorly in the past. Nowadays he gets spoiled and is well looked after with regular medical and hydrotherapy sessions. I'm looking forward to seeing more happy endings like Hank's because all animals deserve a second chance.